Too Many Thoughts Charity Mug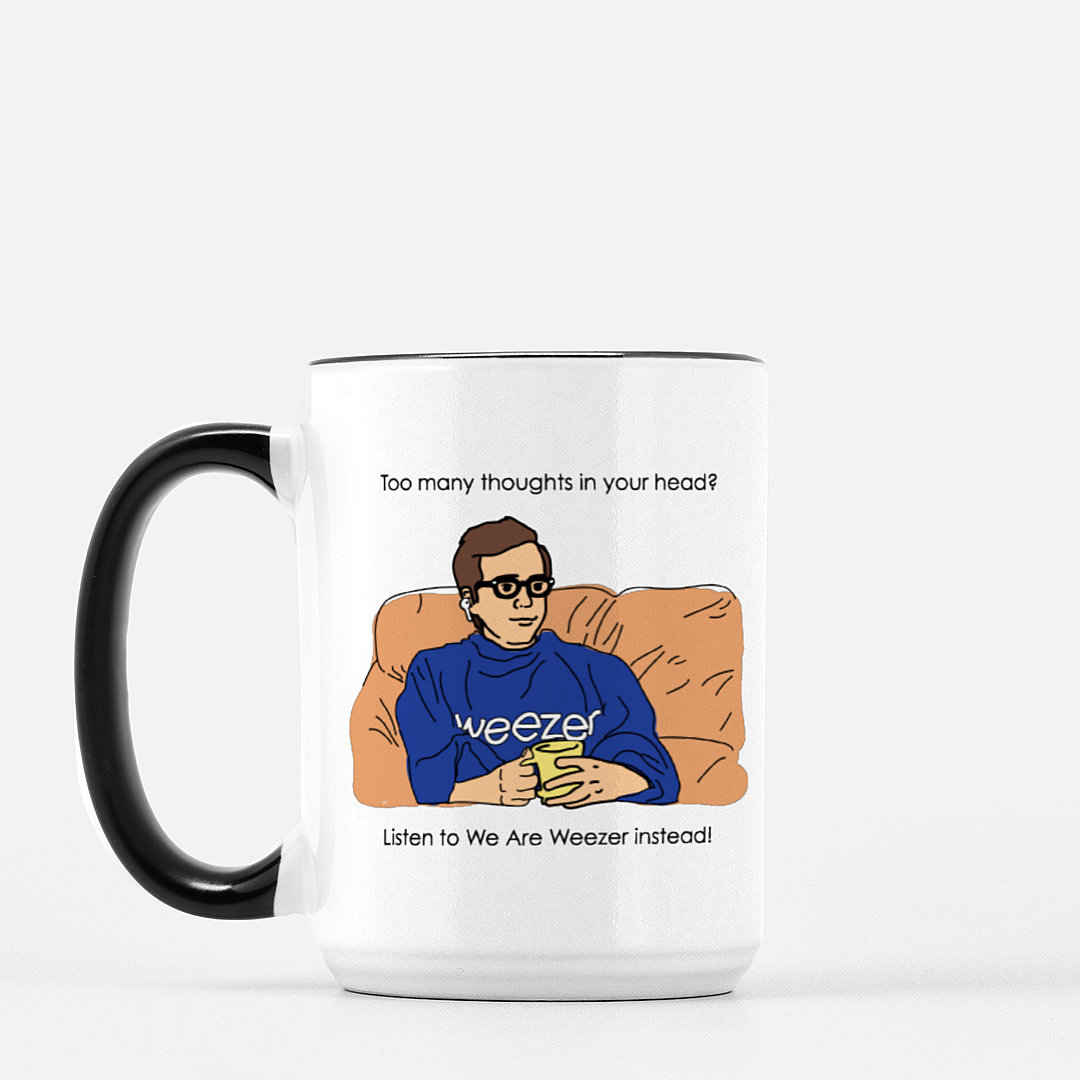 Too Many Thoughts Charity Mug
Too many thoughts in your head? Listen to We Are Weezer instead!
15 OZ white ceramic mug with black handle
All proceeds from the sale of this mug will be donated to charity.
Most items will be complete and ready for shipment (ship date) in approximately 2-4 business days. During the holiday season (Nov 19 – Dec 31st) production timelines are extended. Items generally arrive at their desired location within 2-5 business days of ship date. Shipping carriers may experience delays that are beyond the estimated arrival date. We have no control over shipping carrier delays. All delivery timelines listed at checkout are estimates only and may vary. In the unlikely event of a delay, we will inform you by e-mail.